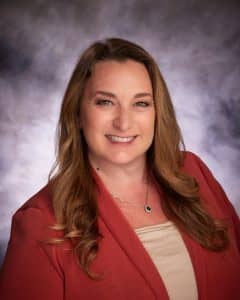 Tracy McSparren, the Superintendent of Schools for the Bellflower Unified School District, is the first woman to have started as a teacher (science) in the District and become a Superintendent and its second woman Superintendent since its establishment in 1956.
Mark Alyn and Tracy talk about the impact Covid had on the District and its students and how they fared.
The District's mission is: "We build futures for our students by providing a pathway for all students to become responsible, informed, productive citizens who can compete in a diverse world."
And Tracy exemplifies that.  It is her belief that their imperative is "Students first. And "One size does not fit all."
It is how she makes decision.  And likely why Bellflower Unified School District's graduation rate in (2019) was 92% when the statewide rate was 88%.
The District's students and families have both everyday needs and emergencies. That's where Caring Connections steps up.
The Caring Connections community collaborative has proven a successful way to assist families in the Bellflower Unified School District.  It started as a BUSD program through a Healthy Start grant and then, as the grant ran out, it became a nonprofit collaboration of other groups that work in partnership with BUSD to provide support to BUSD students.  BUSD's role is through the support of staff liaison and school-based family support staff to connect parents and students to available resources.
Working and partnering together with community agencies, service clubs and local churches is an effective way to help support families.  The community collaborative provides resources that are able to support BUSD students and families in a variety of ways. Caring Connections is always looking for new partnerships and resources that can be provided to families by attending community events and joining partnerships that can enhance and streamline services to families.
Thus far, during this school year, they have served 770 families and made over 1,733 individual referrals:
Food Resources: 413
Clothing Resources: 313
Basic Needs: 142
Mental Health Referrals: 100
Academic Support Referrals: 39
Vision Referrals: 21
Medical Referrals: 12
These are just a few of the resources provided to families.  The BUSD family support staff work extremely hard to provide support to schools in many different ways.  They are a connection between home and school. Thanks to Caring Connections partner agencies, clubs, and churches, they have the services and resources that are needed by families.
Learning all of this, it's evident that Tracy McSparren truly believes it when she says "We Build Futures."Learn more about the Bellflower Unified School District at www.busd.k12ca.usa.
Listen to Tracy and Mark here: