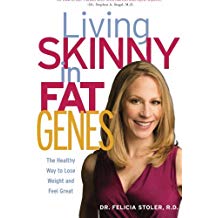 Some of the best parts of summer are edible, however, indulging in the season's most popular foods at picnics, barbecues and on boardwalks can lead to trouble when it comes to your health. Ice cream, red wine and cheese, citrus, and hot dogs are summer treats that some people may have food intolerances to. Some of these intolerances, such as lactose, may be well known, but others reactions coming from histamines, citric acid and processed meats in a sausage casing, can come as a surprise and cause unwanted health problems. But your intolerances don't have to spoil your summer.
Felica Stoler, is a registered dietitian nutritionist, exercise physiologist and author of "Living Skinny in Fat Genes", who has earned the title America's Health & Wellness Expert. She says reactions to food sensitivities increase during the summer becaue people tend to overindulge in popular summer foods since they are more readily available and it seems like everyone else is partaking in them too. She says there are ways we can get around these intolerances and still enjoy the summer and check out some of her resources including tips at: www.daodeficiency.org.
Join Late Night Health host, Mark Alyn as he discusses with Felica Stoler what causes these reactions resulting in unwanted flare-ups that are real summer spoilers, and what foods you can substitute that will make summer more edible and enjoyable.
Felicia Stoler's passion for health and wellness has led her to write several books and host TLC's groundbreaking series "Honey, We're Killing the Kids!" Listen in and learn simple changes that you can make to your diet this summer with Late Night Health host, Mark Alyn, and Felicia Stoler!