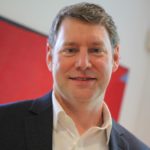 Dēp Slēpwear makes and markets the world's first and only sleep hoodie purpose-built for deep sleep. The ultra-cozy Dēp sleep hoodie is a patent-pending garment that offers sleepers the three most important elements necessary to achieve quality sleep – DARKNESS, from the comfy, built-in sleep mask; QUIET, by extending the mask over the ears and pulling on the hood; and TEMP CONTROL, from the top-to-bottom sweat-wicking, breathable material. All of these components come together to provide a cocoon-like environment ideal for a sustained, rejuvenating sleep.
The Dēp Slēpwear Story:
10/10/10 is a day that lives in infamy for Dēp Slēpwear founder, Glenn Paradise, and his young family. It is the day that his wife was stricken with encephalitis and the day that he forgot how to sleep. 
7 years later, miraculously, his wife was nearly fully recovered, and the family was whole again.
But sleep deprivation had taken its toll, and in the winter of 2017, Glenn got the flu. Bad. 
He was terrified that the family was going to spin out of control again. He needed to get better, fast. He didn't want his kids to relive the trauma of seeing a parent so ill. The only way to do that was to rest … a lot. 
It was during these fevered days that Glenn began to formulate what would become his invention and his company: the Dēp sleep hoodie and Dēp Slēpwear, Inc.
When Glenn recovered, he began searching for functional, hooded sleepwear and was repeatedly disappointed. Traditional sleepwear made of cotton and flannel is too hot and retains moisture. Loose-fitting garments bind, pull and generally disrupt sleep. Hooded pajamas looked like they were designed as Halloween costumes. And why should there ever be pockets, buttons, pull strings, zippers, or lapels on sleepwear?! All of these things hinder sleep. 
The garment Glenn wanted simply wasn't out there. So, he sketched out his own designs and started to look for the right functional materials. A friend who supplies apparel to Olympic and professional athletes gave Glenn a rash guard — a silky, stretchy shirt used by athletes in training. It was perfect. With that, a needle, thread, and some fabric, Glenn sewed his first working prototype and through much trial and error, got it to the point where it could go into production.
The end result is the patent-pending Dēp sleep hoodie. It is purpose-built for deep sleep — it moves freely with your body and across your sleep surface to minimize disturbances during sleep. The fabric wicks sweat and breathes easily to help regulate your body temperature throughout the night. The built-in sleep mask blocks light and muffles sound to keep distractions at bay. And the breathable hood provides a personal cocoon-like environment that is helping a wide-array of sleepers get to sleep faster, sleep better and sleep longer.
Listen to Glenn and Mark here: