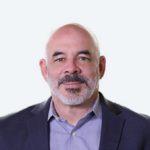 Each year we recognize National Sleep Awareness Week (March 8-14) and World Sleep Day (March 13). The annual events celebrate sleep health and encourages the public to prioritize sleep to improve overall health and well-being. Of course, many people may not understand the critical importance of chronic sleep issues like sleep apnea, but according to Carlos Nunez, MD., our country is staring down the barrel of a public health crisis with potentially catastrophic consequences. In fact, more than 50 million people in the U.S. have sleep apnea, and a shocking 80 percent are undiagnosed (936 million people in the world have undiagnosed sleep apnea).
In a special National Sleep Awareness Week preview on March 5th, Dr. Nunez will explains why sleep apnea is a silent menace, that can lead to other chronic and life-threatening conditions including high blood pressure, heart disease, stroke, and Type 2 diabetes. Another survey says that most people have trouble getting to sleep three or more times a week. Dr. Nunez talks with Mark Alyn.
Carlos M. Nunez, M.D., is ResMed's chief medical officer. Prior to joining ResMed, he was senior VP Medical Affairs at Becton, Dickinson, and Company, leading the Office of Science, Medicine, and Technology for its largest division. Before working in the medtech industry, Dr. Nunez was a practicing anesthesiologist, intensivist and hospitalist; director of critical care research, informatics and analytics; and the Duke University educational affiliation at Carolinas Medical Center NorthEast. He received his medical doctorate from the University of Miami School of Medicine.
Listen to Dr. Nunez and Mark here: