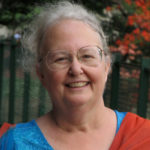 How do survivors of horrific trauma go on to live healthy and productive lives? How does that trauma affect and shape the lives of their children and grandchildren?
Growing up, Judy Stone heard little about the Holocaust. Her parents, aunts, and uncles tried to protect their children from the horrors they had endured. As an adult, she was stunned when her mother, Magdus, began to share stories with her two grandchildren about how she had suffered and survived before, during, and after the Holocaust. Just before her death in 2008, well into her nineties, Magdus asked her only daughter, Judy, to ensure that her family's remarkable story was preserved and passed on. 
RESILIENCE: One Family's Story of Hope and Triumph over Evilis the fulfillment of a daughter's promise to her mother. Based on hours of interviews with family members, extensive historical research, and travels, Judy Stone, MD, presents a biography of two intertwined families who survived the attempted annihilation of the Jews.
As Judy reflects, her family's story of survival—all those sisters and brothers who endured unspeakable brutalities and rebounded to live long, productive, and relatively normal lives—is truly extraordinary, miraculous. 
In RESILIENCE, Judy Stone offers a testament to her family's ingenuity and hidden strengths, both for surviving the war and for starting life anew in a strange land.
JUDY STONE, MD, is the daughter of Hungarian Holocaust survivors and a physician specializing in infectious diseases. She is a ForbesPharma and Healthcare contributor, the former Molecules to Medicine columnist for Scientific American, and the author of a nationally established textbook, Conducting Clinical Research: A Practical Guide for Physicians, Nurses, Study Coordinators, and Investigators. A graduate of Washington University in St. Louis, Missouri, she completed medical school at the University of Maryland, residency at Rochester General Hospital in New York, and fellowship at West Virginia University. She spent 25 years in solo practice in rural Cumberland, Maryland, and now cares for patients part-time as a substitute physician. Along with her commitment to physical healing, she has an avid interest in oral history and Holocaust education. Through telling her family's remarkable story, she hopes to teach tolerance and contribute to making the world a better, more peaceful, and more just place.
Resilience 
Resilience Part 2