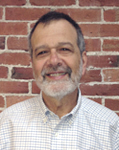 NeedyMeds is a 501(c)(3) national non-profit that connects people to programs that will help them afford their medications and other healthcare costs.
Mission Statement: NeedyMeds educates and empowers those seeking affordable healthcare.
Vision Statement: Our vision is affordable healthcare for all.
How we do it: NeedyMeds, a national non-profit, achieves its mission by providing information on healthcare programs, offering direct assistance and facilitating programs.
NeedyMeds was started in 1997 by Richard J. Sagall, MD, a family physician, and Libby Overly, MSW, MEd, a medical social worker. Both realized there was a need for a centralized resource for information on pharmaceutical patient assistance programs. With the Internet becoming an important source of information, they decided that was the perfect medium for this ever-changing information.
Since then NeedyMeds has grown considerably. The website has become the premier source of information on all types of programs that assists those who can't afford their medications or health care costs.
In order to better meet its goals, NeedyMeds became a 501(c)3 non-profit (Pennsylvania) corporation in June, 2003. In 2006, the business office moved from Philadelphia, PA, to Gloucester, MA becoming a Massachusetts corporation in 2011.
Since its inception, NeedyMeds' goals have been to:
Provide the most comprehensive and up-to-date information on Patient Assistance Programs (PAPSs) and other programs that help those in need obtain their medications and medical care
To provide the information at no cost
Preserve users anonymity by not requiring any registration to use the website or any data input when accessing the information
Assist those who have difficulty accessing the NeedyMeds' information
Educate healthcare professionals and consumers about the programs
The primary method of providing information is the NeedyMeds website (www.needymeds.org). The homepage currently receives over 16,000 unique visitors per workday, with the number peaking at over 17,000 some days. Most weekdays there are over 70,000 total page views.
NeedyMeds receives funding from a number of sources:
Grants
Donations
Sale of PAPTracker, software designed to help local programs enroll applicants in programs and track usage
Syndication of our information
Advertisements on the website
Partnering with pharmaceutical manufacturers to help them establish and operate their PAPs
Rich Sagall received his medical degree from the Medical College of Ohio at Toledo. After completing his family practice residency at the Eastern Maine Medical Center, Bangor, ME, he practiced family medicine and occupational medicine there for nearly 20 years. During that time he began NeedyMeds. He and his wife moved to Philadelphia where he practiced occupational medicine and ran NeedyMeds. Dr. Sagall joins Mark Alyn on this edition of Late Night Health.
Check out NeedyMeds here: www.needymeds.org
The wrap up of this program is a conversation with Darrell Wayne and Mark Alyn.
You can listen to the show here:
Part One
Part Two