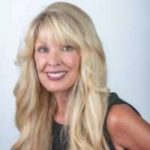 Dr. Christine Horner, MD, is one of the country's leading authorities on integrative and preventative health. She has consulted with hundreds of patients facing life-threatening cancer diagnosis on how to strengthen the immune system when the body is under constant attack. She joins Mark Alyn of Late Night Health to discuss muscle wasting during the pandemic and how it negatively affects the immune system; as well as lesser-known immune boosters such as essential amino acids that can minimize muscle loss. Dr. Horner explains how to properly build the immune system holistically and provides lifestyle changes and strategies to successfully strengthen the immune system before the next flu season and COVID-19 wave hits.
Dr. Horner shares information about one group of overlooked nutrients that is very important to immune health: essential amino acids, which play a major role in protein synthesis and the formation of white blood cells and antibodies. She says this is very important because amino acids help fight off foreign invaders like bacteria and viruses. Dr. Horner notes that muscle loss can play a bigger role than most realize – it can impair your immune system and increase your susceptibility to sickness.
Lean muscle loss is a particular issue in those who are aged 60 and older. She explains, if you become ill, your body will begin breaking down even more muscle to supply your immune system the amino acids it needs. However, studies show that if you take a specific combination of amino acids as a supplement, it can supply your immune system with the nutrients it needs and prevent muscle loss. Dr. Horner shares information about an amino acid supplement called Rejuvenate that consists of the exact combination of essential amino acids with higher concentrations of leucine, valine and isoleucine that are shown in studies to be most effective. It also increases the body's ability to rebuild and repair muscle by 57% with noticeable muscle mass improvement within just 30 days.
Christine Horner, MD, FACS, is a nationally known surgeon, author and professional speaker and holds two board certifications: the National Board of Surgery and the National Board of Plastic Surgery. Horner was recognized as a leader in her field shortly after starting her plastic and reconstructive surgery practice because she successfully ran a national campaign to pass laws requiring insurance companies to pay for breast reconstruction following mastectomy.
Her five-year crusade with the Breast Reconstruction Advocacy Project (BRA Project) led to the passage of a federal law that was signed by President Bill Clinton on Oct. 21, 1998. The law was unprecedented because it was the first law Congress passed requiring insurance companies to pay for a specific surgical procedure. Horner is the award-winning author of, "Waking The Warrior Goddess: Dr. Christine Horner's Program to Protect Against and Fight Breast Cancer," and is one of the country's leading authorities on breast cancer prevention. Her most recent book, "Radiant Health, Ageless Beauty" won the 2017 Elit Award for Best Book in Health, Medicine and Nutrition and is a 30-day program to discover your own extraordinary health, beauty and longevity.
Learn more about Rejuvenate at www.rejuvenatemuscle.com
Learn more about Dr. Christine Horner at www.drchristinehorner.com/
Tune in to Dr. Christine and Mark here