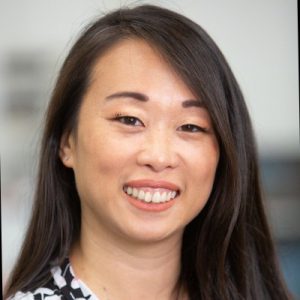 Once considered a regional issue, tick season, which officially takes place between April and October, is now a national concern due to the migration of these insects and the frequency in which people travel and opt for outdoor adventures. Although Lyme disease is the most known tick-borne disease, it is not the only tick-borne pathogen out there, which is why NJ Labs recommends testing for other tick-borne pathogens including: Rickettsiosis, a spotted fever, or Ehrlichiosis, a potential breathing and blood disorder. "When it comes to finding ticks, people worry most about Lyme disease and as a result, the market focus is on promoting Lyme disease testing.
However, other tick species carry different types of tick-borne pathogens that can be just as dangerous to your health," said Sandra Lee, CEO of NJ Labs whose analytical testing lab offers tick collection testing kits under the name Tick SURE. "Our tick collection testing kit is designed to avoid expensive, in-person lab visits by giving broad-range, quick results at a reduced cost." Deer ticks are the only ticks that carry Lyme disease, however, there are many other tick species that can also cause virus-like symptoms including headaches, fever, fatigue, chills and muscle aches. If a tick has bitten you or your pet, Lee says you should make sure that the tick is tested for the most common tick-borne pathogens, in addition to Lyme disease, using a DNA-based method to test with a higher specificity.
"It's important to know the bug that bit you," says Lee. "This old adage is especially true when it comes to tick bites, because when you know the specific species of the bug that bit you, you can test for every tick-borne pathogen known to that species, not just Lyme disease. This way you are covering every possible compromised health issue." As an advocate for consumer safety, Lee can provide an insider's look at testing practices and the nuances of what the science behind testing actually requires in order to make everyday consumer products safe. As a scientist and one of the few female CEOs in the analytical testing industry, Lee has a passion for chemistry and how it influences multiple aspects of our daily lives.
Biography: Sandra Lee is CEO of NJ Labs, a nationally recognized provider and advocate for quality in chemistry and microbiology testing that serves the pharmaceutical, nutraceutical, dietary supplement, cosmetic, cannabis/CBD, dairy and food industries. As a scientist and one of the few female CEOs in the analytical testing industry, she has a passion for chemistry and how it influences multiple aspects of our daily lives. Prior to leading NJ Labs, she worked in many scientific roles at both Cardinal Health and Pfizer where she recognized the importance of uncompromising quality through chemistry, not only from the company's perspective, but also from the consumer's perspective of product safety and public health needs. At NJ Labs she leads the privately-owned FDA and DEA inspected facility that has been a mainstay in the testing industry for 85 years with a certified full-service contract analytical testing laboratory that follows strict Current Good Manufacturing Practice (CGMP) regulations and holds ISO/IEC 17025:2017 accreditation. To help clients remain innovative and competitive while still meeting rigorous compliance requirements, Lee continues to expand the expertise of NJ Labs while developing quality systems grounded in transparency, integrity, and honesty. Lee is a graduate of the University of Michigan where she holds a Bachelor of Science degree in Chemistry. About NJ Labs: NJ Labs provides expert analytical chemistry and microbiology testing for the generic pharmaceutical, nutraceutical, dietary supplement, cosmetic, food, dairy and cannabis/CBD industries. Founded in 1936, NJ Labs is an established FDA, DEA, registered and inspected, ISO/IEC 17025:2017 accredited contract laboratory testing in compliance with CGMP standards. Its team of scientists are continually developing and validating methods for raw materials and finished products testing. NJ Labs is at the unique intersection between servicing dietary supplements and pharmaceutical drugs, which allows them to offer their clients a wide range of comprehensive testing and services.
Watch Sandra & Mark here: