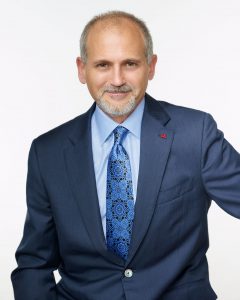 Muscle pain is a major medical problem for 60-85% of the population who report experiencing nonspecific back pain of muscular origin at some time in their lifetime. Joseph Pergolizzi, MD, an internationally renowned pain specialist, well-versed in multiple issues confronting people experiencing acute and chronic pain has certainly been in high demand since the coronavirus has made its rounds. But viral infections are only one reason you could be experiencing muscle aches and pain. Other common causes include overexertion and trauma to the body. However, it's the lesser-known causes of muscle pain that people may be unaware of and could confuse with symptoms of a virus.
Dr. Pergolizzi shares three easy do-it-yourself remedies to address these types of muscle pain at home that could save you a doctor's visit, including:
• pain-relieving exercises
• stretch breaks
• natural topicals. Joseph Pergolizzi Jr. is an internationally renowned perioperative and pain specialist, well-versed in multiple issues confronting patients and caregivers in acute and chronic pain. He runs a highly-regarded pain center in Naples, Florida; is chairman of the Abstract and Poster Selection Committee for PAINWeek; and is a member of the CHANGE PAIN Board. Additionally, he has been awarded the American Medical Association Physician Recognition Award with Commendation.
Dr. Pergolizzi says there are four surprising sources of lesser-known muscle pain:
• stress
• dehydration
• not getting the proper nutrition
• lack of sleep
Early in Pergolizzi's career, he was concerned that pain patients "had no voice" and were unnecessarily suffering in silence, worried about the side effects of common pain treatment options. Pergolizzi has since devoted his time, working tirelessly, to overcome that fear and get his patients on the road to recovery by offering a variety of treatment options, including holistic approaches, best suited to each individual's needs. Pergolizzi has been active during the COVID-19 crisis to address chronic pain issues reported by coronavirus patients and is co-author on the published study, "Impact of COVID-19 pandemic on chronic pain management: Looking for the best way to deliver care."
As a physician, inventor, research scientist and advocate for pain patients, Pergolizzi has leveraged his medical, regulatory and business acumen to build a strong track record of success within the healthcare industry. Additionally, he works with Healthy Directions as an adviser and educator on natural solutions for pain management. Pergolizzi has authored more than 350 peer-reviewed articles, abstracts, platform presentations, and book chapters. He earned a bachelor's degree in physical chemistry from St. John's University and his medical degree from Ross University School of Medicine with the highest honors. He completed his residency in anesthesia at Georgetown University School of Medicine and a clinical research fellowship in the Department of Medicine at Johns Hopkins University School of Medicine. Pergolizzi's research interests focus on acute and chronic pain in adults with a particular focus on pain in older populations. Dr. Pergolizzi shares important insights on pain management with Mark Alyn on this edition of Late Night Health.
Learn more about Dr. Pergolizzi here: www.drpergolizzi.com
Listen to Dr. Pergolizzi and Mark here: