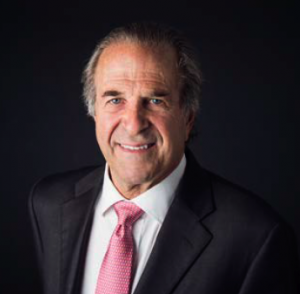 Alzheimer's Disease is the focus of the dialogue ­­­­Late Night Health's Mark Alyn has with Bruce Barnet, CEO of SiMPL Technology. SiMPL solves problems for seniors… and those who care for them. That's SiMPL Technology and its initial line of five senior and caregiver products.
These products, SiMPL Rosie 2.0, SiMPL Alerts!, SiMPL Lift & Touch Music Players, SiMPL Touch Dial photo memory phone, and SiMPL One-Click TV remote, make the difficult easier. And they do so without wi-fi, monthly fees, or hassle. These products are unique in that they restore some degree of control over their environment and self-respect to the people who use them while providing enhanced peace of mind to their caregivers, making quality of life as good as it can be. In short, problems….solved.
Nine years ago, Bruce Barnet created Healthcare Products, LLC, an e-commerce business, offering over 700 products to caregivers, family members and enterprise senior residence accounts in the senior market focusing primarily on Alzheimer's, dementia and other diseases on the spectrum for the aging population. As a result, he knows what sells and what doesn't and, most importantly, why.
Barnet also serves on the board of the Care Giver Resource Network, a nonprofit organization that connects personal caregivers and care organizations serving millions of individuals and families in need of long-term care.
One of Barnet's solutions, SiMPL's Music Player, is part of the traveling "Access+Ability" Cooper Hewitt Showcase, managed by the Smithsonian Institute.
Bruce had firsthand experience with Alzheimer's due to his father-in-law and taking a certified caregiver course.
It's a Growth Market
Due to numerous scientific advances, the world's population is living longer and growing older. In the U.S. alone, 29.71% of the population is 55+. That's 70,900,460 people, according to the Index Mundi 2020 U.S. Demographics Profile.
The Alzheimer's Association reports that 6.2 million people are currently living with the disease and the number is expected to increase to 7.7 million people by 2030, according to The Silver Book from the Alliance for Aging Research. Add Parkinson's, dementia, autism, cerebral palsy, muscular dystrophy, and other debilitating conditions and the number becomes even more significant. Further, between 2000 and 2019, the number of deaths from Alzheimer's has increased 145%.
Failing eyesight, trembling hands, diminished hearing, decreased mobility, memory loss… we've all seen loved ones experience these symptoms as they've aged. This is not only difficult for the aging individuals… it is also challenging for their loved ones and their caregivers. It is estimated that there are 20 million next-of-kin caregivers and nearly one million other people employed as home health aides.
SiMPL products are now available at major drug and department store health care departments and atwww.smpltec.com/rosie2, pr@smpltec.com.
Listen to Bruce & Mark here: