Celebrity trainer Darin "The Damn Trainer" McClary, mental health coach Brent Nahshon and "The Biggest Loser" finalist Tanya Winfield join forces to present the "Biggest Loser Challenge."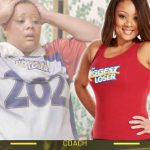 The 60-day weight loss program takes intensive personal training online with on-demand, online workouts and meal planning, plus live interactive coaching with Darin, Bren, and Tanya via video call in response to Americans' instruction to stay home due to the coronavirus pandemic. On average, participants have lost 15 pounds in the first two weeks.
The complete "Biggest Loser Challenge" weight loss program launches soon at biggestloserchallenge.com
Reality TV stars Darin McClary and Brent Nahshon met on the set of OWN Network's "Ready to Love" season 2 and quickly captured fans' attention for their chiseled, fit physiques and active lifestyle. The duo went on to combine their 20 years' experience in personal training and mental health counseling to co-create Celebrity Fit Tour (CFT) with the aim to promote awareness of healthy living and fitness across the country.
After witnessing the impact CFT is having on its clients, "The Biggest Loser" season 15 finalist Tanya Winfield approached Darin and Brent with the idea to launch a comprehensive weight loss program that participants can do at home. Tanya has been sharing her new lifestyle with the world through motivational speaking and as the author of inspirational books "Lose to Win" and "Millionaire Mom."
Together, the tough trio has touched millions of Americans– and more around the world, gaining fans' trust each week on television as fitness experts who bring out the best in their clients to achieve life-changing results.
"Biggest Loser Challenge" online weight loss challenge is another opportunity to meet people where they feel most comfortable– at home.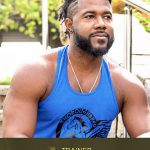 Available now, the "Biggest Loser Challenge" packs a wealth of instruction and resources into a comprehensive month program. Participants can expect a personalized home workout program, on-demand workout videos for three experience levels, weekly Livestream group coaching with Tanya, Darin, and Brent, a 30-day meal plan with follow-along recipes, a private digital accountability group to connect with with the "Biggest Loser Challenge" community, and a weight loss journal including a progression chart, meal prep chart, and grocery list– $5,000 value made accessible to more people for only $60 as a one-time membership fee.
The Biggest Loser Challenge is a team of certified, motivated, inspirational fitness coaches who specialize in healthy lifestyle changes. They provide workout sessions that will rev up your metabolisms, burn fat, build muscle, and lay the educational foundation for healthy living life. They keep their members on track and motivated to reach their goals to create an effective and fun workout, even when participants are at home. They understand that adapting to new fitness habits is difficult and often fails, and therefore their goal is to change how people view fitness so that it becomes part of who they are.
Tanya and Darin visit with Mark giving tips on what you can do at home. You can listen here:
And watch the video here: