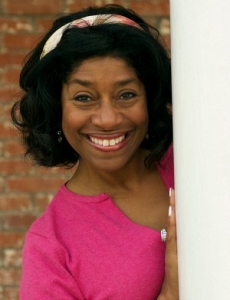 New Year! New You?
It's that wonderful transition time that happens every 365 days. We move out of one year and into the next. As you say farewell to 2017 and step into your next 365 day cycle, are you setting yourself up to have more happiness, fulfillment and success, or are you carrying too much of what doesn't serve you from your past into your future?
Valerie Sheppard is the #1 best-selling author of Living Happy to BeME!: Dancing Your Soul Lightstyle©, and the major transitions she's made in her life have come from asking that pivot-point question. A self-described "former corporate executive on radical sabbatical," she's passionate about guiding people to inner clarity, peace and joy using a 4-step spiritual process she created from her own journey of transformation. It's the foundation of her self-mastery coaching and her much-loved and successful curriculum at the University of California, Irvine called Living 101: Being Happy and Whole.
Valerie's latest major transformation has involved recovering from a 2015 catastrophic hemorrhagic stroke, that left her unable to speak or move her right side. The principles she teaches are what she's used to stay centered in faith, peace, and joy in the midst of her ongoing journey through recovery. In fact, she credits the stroke with giving her the opportunity to "double-down" on what she uses with clients and in her classrooms. Daily practices of meditation, forgiveness, laughter, and emotional healing and release are her foundations.
Living Happy to BeME! is a combination book and workbook in one, and provides consciousness-raising instructional narrative with practical action steps, beautiful 4-color imagery, and space to capture your impressions as you dance with its teachings. You can purchase it for 25% off at Valerie's website: http://HappytoBeME.net. She's also offering a Master Class January 25th to help you create the new you that will make this new year everything you want it to be. Register at http://happytobeme.net/master-class/.