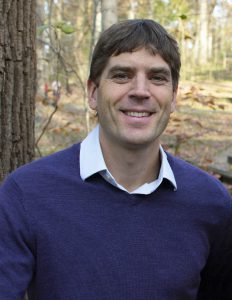 Board-certified naturopathic doctor Dr. Drew, says parents and grandparents have to keep calm, stay sharp and sleep tight as they shift their children and teens into the new year. It may feel like 2022 is going to get back to normal after a never-ending year of lockdown and virtual learning since 2020, but most families are not feeling quite out of the woods yet. Dr. Sinatra says the anxiety and stress adults feel can easily transfer to everyone in the family. New rules at the airport, sporadic quarantines, worries about germs, being social again and uncertainty about what the future holds are all extra stresses children may have in addition to the regular stress of holiday travel. So how can parents and grandparents lead by example and try to keep life as normal as possible, even in a not-so-normal world?
As a parent and a naturopathic doctor, Dr. Sinatra shares various ways to keep calm, sleep tight and stay sharp this fall to reduce family stress and anxiety that is associated with "getting back to normal" – tips include:
Keep Calm:
activities that help: meditating, self-care (massage, acupuncture, yoga), journaling (gratitude journal)
foods that help: higher fat foods like salmon, sardines, maceral, nuts and seeds
nutrients that help: ashwagandha, omega-3, GABA, b vitamins
Sleep Tight:
activities that help: activating a bedtime routine involving motion, music or meditation – stay off digital screens before bed, wear blue-blocking glasses, create a good sleeping environment (dark and cool)
foods that help: apple and nut butter
nutrients that help: GABA – melatonin
Stay Sharp:
activities that help: cold showers, exercise
foods that help: stay hydrated (avoid caffeine and alcohol), nuts, seeds, protein, hummus, nut butter
nutrients that help: Cogniboost (American ginseng), caffeine (in supplement form)
Dr. Sinatra says there are valuable lessons families learned from the pandemic, such as spending more time together and creative ways of connecting that they should keep in their routine as they shift into a "new normal" and try to remain flexible in 2022.
Dr. Drew Sinatra is a board-certified and California-licensed practicing naturopathic doctor who holds a Doctorate in Naturopathic Medicine from Bastyr University, America's top naturopathic and integrative medical school. As a self-described "health detective," he works with patients on "health care" rather than "disease care" at his practice in Northern California. As one of the country's leading naturopathic physicians, Sinatra's areas of expertise include digestive disorders, autoimmune disease, hormonal balance, fatigue, mold and mycotoxin illness, and complex chronic disease.
In his practice, he particularly focuses on the gut microbiome, saying it is often the root cause of health complications and disease. This is why Sinatra's mantra, after more than a decade of clinical practice is, "when in doubt, treat the gut."
He advocates that a healthy gut is often the key to improving other systems in the body including the brain, skin, joints, muscles, mood and more. Sinatra is a member of the California Naturopathic Doctors Association (CNDA) and is a fellow of the American College of Nutrition (FACN). He is an author, speaker and adviser for the research and development of clean and plant-based nutritional supplements with Healthy Directions.
Sinatra is also the co-host of the "Be HEALTHistic" podcast with his father, renowned integrative cardiologist, Dr. Stephen Sinatra who together combine their knowledge and experience to help others in their journey towards optimal health and healing through body, mind and spirit.
Listen to Dr. Sinatra and Mark here: