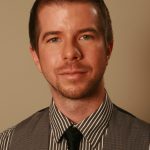 Dr. Jaime Salas-Rushford, MD is a traditionally trained physician who practices regenerative and functional medicine for patients in New York 
City, Florida, and Puerto Rico. He is the medical director at FiTbodymd Medicine.
Experienced in medical wellness, he works with high-profile clientele, including successful entrepreneurs, executives, public figures, and
performance athletes.
 Salas-Rushford is the author of, "Fight Colds, Flu & Other Infections with AHCC," and has presented in multiple conferences both nationally and internationally. He joins Mark Alyn, host of Late Night Health, to discuss his experience working on the frontlines of COVID-19 in both Puerto Rico and New York. In New York, he was serving as a volunteer MD overseeing emergency services in the outside tents at Coney Island Hospital in Brooklyn. He shares with us insights on what has been successful with flattening the curve and how to prepare our immune systems for the second wave of COVID-19.
Dr. Salas-Rushford hosts live Instagram chats to answer questions about COVID-19 @FitBodyMD. Learn more about the research he discusses with us on Late Night Health and his work at http://www.ahccresearch.org/ and https://www.fitbodymd.me/
Listen to Dr. Salas-Rushford and Mark here: