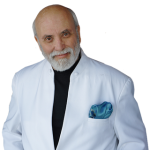 I am so lucky to have been able to speak with one of the most fascinating people I have ever met. My friend Harrison Klein and I have an engaing time chatting about life, health and money.His mantra is helping to move humankind forward. wow1 What a challenge. Here's some information about this renaissance man. 
Whether it's connecting changemakers around the world, providing personal growth for millionaires or the Mega-Rich Challenge, Harrison is an action coach, constantly changing the rules of the game, inspiring value, and collaboration while contributing to the well being of the planet.
Working with Harrison on reviewing strategy, roles, emotions, milestones, and measurements in daily performance is like capturing a tiger in a bottle.
He delivers pragmatic real-world tools, while simultaneously bringing forth a sense of fulfillment and transformation through a synergy of his extraordinary depth and wisdom with his powers of intuition, perception and metaphysical intelligence.
Anyone who has had the pleasure of working directly with Harrison in his Alignment Factor program, his Effortless Abundance courses, his Mastery classes or through his Masters Gathering and High-End Intuition series has seen incredible transformations in their life purpose, in their financial prosperity, in their happiness, and in their ability to understand their mission in life.
From his "I AM" groups to his customized metaphysical mind maps, speeches, workshops, and summits, Harrison gives you the same evolved insider's view into the rare spiritual, futurist, and visionary gift that he brings to entrepreneurs, professionals, executives, corporations and the masses.
Those wishing to be leaders in cutting edge consciousness, intuition, heart-based practices, emotional balance, and innovation would be hard-pressed to find a peer to Harrison in the areas of inspirational speaking, leadership training, integrative positioning, enlightenment dynamics, and raw business savvy. Check Harrison out at www.iamharrisonklein.com.
You can listen to Harrison and Mark here:
Or watch them here: