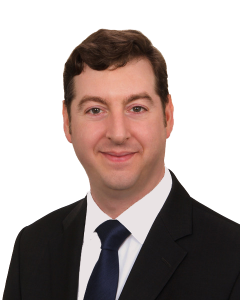 Wearing a mask in a store while wearing hearing aids can be very difficult. The hearing aids get caught in the bands of the mask, they drop on the floor and you can lose the devices. Eric Branda, Au, Ph.D., Director, Applied Audiological Research for WS Audiology, offers tips to Mark Alyn on how to cope with masks when wearing hearing aids.
Wearing a mask for everyone is important due to the covid-19 pandemic. As a hearing aid wearer, with significant hearing loss, wearing a mask has its challenges. I can't read anyone's lips when they have a mask on. If I have a question for someone in a retail store, I often have to ask for them to repeat the answer several times.
At least half a dozen times I have dropped my hearing aids in stores and in the parking lot of stores. Frustration! I have spent time looking for the dropped devices, even asking for store personnel to help find them. Fortunately, I have found them every time. The last time  I was walking on the street and my mask popped off my face on one side. I replaced the mask and continued walking. A few minutes later I realized I had lost my hearing aid on the right side. I retraced my steps and found the hearing aid undamaged.
This is when I know I needed ideas on how to wear a mask, while using the hearing aids. Eric offers some valuable tips on using the mask and hearing aids. Until I spoke with Eric, I had stopped wearing my hearing aids when I was in a retail store or market. Not a good idea, but I didn't want to drop my devices again.
Learn more about hearing loss at www.signiausa.com 
Watch as Eric and I discuss what to do if you are hearing impaired and how to cope with the Covid-19 pandemic.
or you can listen here