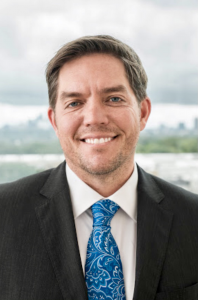 Expert Atlanta Facial Plastic Surgeon Dr. Benjamin Stong is seeing increasing numbers of patients who are getting substandard outcomes from non-board-certified practitioners. Dr. Stong wants to help patients undertake the necessary and often common-sense due diligence necessary when considering and selecting a physician.
"This is a big problem that people considering plastic and cosmetic procedures really need to be made aware of," states Dr. Benjamin Stong. "We are seeing more patients who have received sub-standard care coming into our office for help making things right. Fortunately, we are often able to do this, but not always. At the end of the day, people are often better off doing nothing than opting for cheap and/or discounted procedures."
Dr. Stong explains there are a number of reasons patients are receiving poor care, including:
Aggressive price shopping that is not focused on the quality of care, including chasing multi-procedure discounts,
Utilizing multiple surgeons who do not coordinate the care they provide,
Patients devaluing board certifications and working with doctors who are not surgical specialists, and
Patients believing that all surgeons and providers are the same, against all available evidence.
All of the above create increased and unnecessary risk, pain, public humiliation, time away from work, lawsuits, and cost, not to mention more office visits, social downtime, and scarring.
"Botched outcomes often result from clinicians who are not properly trained or are still in training and even practitioners who aren't doctors. We see problems from poor device/implant selection, patients flying home too soon after surgery, a lack of necessary follow-up care and problems with basic communication due to language barriers."
Dr. Stong urges potential patients to visit the websites of domestic organizations that require and promote state of the art medical care standards, including the American Board of Facial Plastic Surgery, the American Society for Aesthetic Plastic Surgery, or the American Society of Plastic Surgeons.
About Dr. Benjamin Stong:
Dr. Benjamin Stong is dual board-certified in Head and Neck Surgery and Facial Plastic and Reconstructive Surgery. He is the owner of Kalos Facial Plastic Surgery, LLC in Atlanta, GA. He completed his fellowship under one of the most nationally renowned plastic surgeons, Dr. Andrew Jacono in New York. Dr. Stong has combined such a reputable level of training with his own proven experience and talent to bring patients of Atlanta outstanding results in plastic surgery. Kalos Facial Plastic and Reconstructive Surgery specializes in providing the most advanced techniques in facial plastic surgery and other cosmetic services. Dr. Stong serves on the Cosmetic and Reconstructive Support Medical Advisory Council of the National Coalition Against Domestic Violence (NCADV), a highly esteemed honor that is reserved for the most qualified and respected plastic surgeons.
If you would like to receive more information about the services offered by Dr. Stong, please call their Atlanta office at (404) 963-6665 or visit them online at http://www.kalos-plasticsurgery.com.
You can watch Dr. Stong and Mark here:
Or listen to them here: