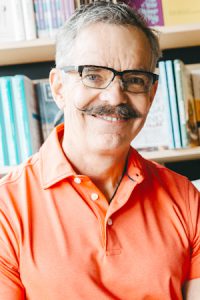 Edward Jones, holistic health expert and owner of the famed Nutrition World says fear and panic from the pandemic has reshaped the future of retail shopping for good, but also for the benefit of the consumer. In 2020, one of the main reasons people left their homes was to shop for essentials like food, supplements, household and first aid supplies, but the rules of shopping have dramatically changed for the consumer and the shop owners.
From masks, sanitizer stations, gloves and six-feet distance rules, these are some of the obvious changes we observed, but there were many more shifts that were made from lighting, to product placement, education, and retaining and hiring team members to serve customers in an empathetic yet authoritative way.
Jones says shopping can be stressful for anyone who is trying to navigate his or her own personal safety during a pandemic, especially during the holiday rush. With four decades of retail store experience with his popular Nutrition World wellness center based in Chattanooga, that launched a nationwide online shopping platform in 2020, Jones will share with your audience three things shoppers can do to shorten their time in-store, while still enjoying their shopping experience and he will highlight five of the most popular nutrition self-care options to have on hand this winter for the cold and flu season.
Listen to Edward and Mark here: