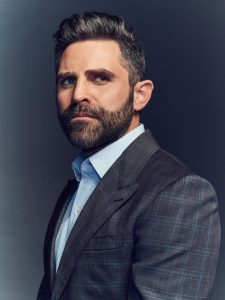 Celebrity Real Estate Tycoon Ari Rastegar, known as the 'Oracle of Austin' shares Bio-hacking secrets as the reason for his success.
The self-made mogul parlayed a $3k loan into a real estate empire, boasting hundreds of millions in residential, commercial, and industrial assets all while living a regimented healthy lifestyle. This 38-year-old father of three credits his intense personal development regimen and bio- optimism, for the expansion of his burgeoning business.
Ari's day starts at 5:30 am with a 20-40 minute transcendental meditation and drinking purified alkaline (Ophora) water. After he listens to incantation audio, which includes lifetime affirmations. He drinks his coffee and a breakfast of only low glycemic foods. Before 8 am he does 3x weekly sessions in the hyperbaric chamber for 70 minutes to spike stem cells all while meditating again. Throughout a day of real estate deals, he takes 125-150 pills. Every evening he hits the gym and eats a healthy dinner, taking two magnesium pills, melatonin, and a supplement called Pharmagabba to slow down brain waves before bed.‬ He does one more transcendental meditation at night where he reviews his day and his blessings‬.
Finally, Ari goes to sleep on a machine called a chilly pad to regulate the temperature of his mattress to a cool 67 for bedtime.‬
Ari says his transcendental meditation benefits the real estate business because it brings more consciousness, calmness, and compassion. It brings lower cortisol levels, which means lower stress. So, you can make more clear-headed decisions that come from a place of love and awareness.
Celebrity real estate tycoon, filmmaker, app founder, and wellness expert, there are few disciplines that 38-year-old Ari Rastegar cannot master. Having made a name for himself in the real estate investment sphere, the Austin-based entrepreneur works with A-List clientele and investors while pursuing seemingly endless professional undertakings.
A man of countless talents, Ari has been attached to a selection of inspiring creative projects. His movie acclaims include producing the documentary Five Years North; detailing the journey of an undocumented Guatemalan boy arriving in New York City. Additionally, this year, Ari is set to release his first book and has already been slated to be on the New York Times best-selling author's list.
Over his illustrious career, Ari has dealt with big-name celebrity clients and is now set to become the fastest-growing billionaire in the industry. Working with high-net-worth individuals on creating robust real estate portfolios, his social circle features an entire sky full of stars. The professional has been sighted hanging out with Dallas Maverick player Kristaps Porzingis, and rap artist, 24kGoldn, amongst other famous faces.
An expert in bio optimism, he is mentored by leading wellness and self-help guru, Tony Robbins. Following a strict age-management protocol, Ari says he maintains the 'biological age' of a five-year-old. His strict daily regime includes taking a variety of 150 vitamins, using a bio-charger device, infrared light bed, a hyperbaric chamber, sleeping on a 67-degree mattress, all while engaging in holistic meditation practices.
Ari dedicates himself to transcendental meditation, a sacred practice brought to the United States by Maharishi Mahesh Yogi in the 1950s. The form of silent meditation gathered acclaim with celebrities including Russell Brand, The Beatles, and Ellen DeGeneres subscribing to it. He engages in the practice at least twice a day for 20 minutes at a time. Offering true equanimity and a clear head, Ari says that the practice gives him the fighting edge, allowing him to make business decisions with a sense of calmness and compassion.
His optimized lifestyle and expertise have rightfully gained Ari high acclaim. To date, he has been featured as a trusted expert in leading media outlets, offering invaluable scientifically-backed insights into the realms of bio optimism. One such example is an interview within GQ Magazine, in which he shared invaluable insights into the realms of biohacking, the transhumanism era, and his ultra-rigorous fitness routine.
Within his personal life, the father-of-two's interests include arts and culture, fashion branding and merchandising, entertainment, and more. Having garnered thousands of followers on his verified Instagram page, he is highly-engaged with fans. He makes a habit out of engaging with his audience and sharing his vast levels of expertise.
Ari is a firm believer that you can become anything you put your mind to. Based on his countless successes across a myriad of business sectors, it appears he might be right. To propel him towards his goals, he follows the Japanese philosophy of 'Kai Zen', which roughly translates to a process of 'continuous and never-ending improvement'.
Listen to Ari and Mark here: