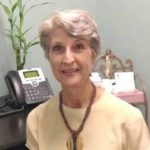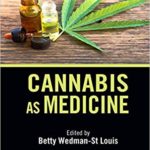 Betty Wedman-St Louis, PhD. is a licensed nutritionist specializing in digestive diseases, diabetes, cancer and environmental health issues.  Dr. Wedman-St Louis has been a practicing nutrition counselor for over 40 years. Her knowledge of how the food industry influences eating habits began as she earned her B.S. in Foods & Business from University of Minnesota. Dr. Wedman-St Louis completed her MS in Nutrition at Northern Illinois University.  Her studies included the relationship between prolonged red and space flight wellness nutrient requirements. She had a private practice at Hinsdale Medical Center before completing her PhD in Nutritional & Environmental Health from The Union Institute in Cincinnati. Dr. Wedman-St Louis completed her doctoral internship at WUSF-Tampa in Multi-Media Production for distance learning and online course development.
Dr. Wedman-St Louis is the author of numerous published articles on the most current nutrition topics including: bariatric surgery, lectin toxicity, phosphates in food, folate, Vitamin B12, seafood nutrition, alpha lipoic acid, diabetes, and Cannabis – A Clinician's Guide. She has written columns for The Hinsdale Doings, Chicago Sun Times, and the Columbia Missourian and has composed a personal health column for the Tampa Bay Times. In addition, she has taught undergraduate and graduate courses on nutrition. Dr. Wedman-St Louis maintains a private practice in Pinellas Park, Florida and her website is www.betty-wedman-stlouis.comhttp://www.betty-wedman-stlouis.com
Dr. Wedman- St Louis has been recommending cannabis use for neurology and cancer patients for over 5 years. Her Cannabis-A Clinician's Guide was published by CRC Press in May 2018 and her second book Cannabis As Medicine is now available on Amazon.