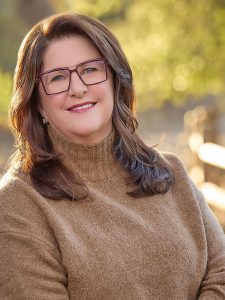 Kim Cantin and her daughter survived an unimaginable loss.  In January of 2018, heavy rainfall combined with deforestation from recent wildfires caused a series of mudflows northwest of the Montectio, California in 2018. The powerful mudslide took the lives of her beloved husband, son, dog and home.  Through it all Kim's love as a mother and wife, her strength, courage and determination got she and her daughter through the physical healing and into the years-long search for the remains of her teenage son.
Kim is the ultimate mama bear who refused to give up.  She was blessed to experience firsthand the best of human kindness from the first responders, friends and community members, rescue professionals, intuitive mediums and a university professor and students, to her sacred search team. What transpired in the devastating aftermath of the Cantin tragedy was a powerful 3.5 year journey to find her son's remains, fueled by love, faith, determination, unconventional support and unexpected wisdom.
In Kim's words, "Now, I am aware of love coming to and through me more than ever before. I'm more present in the moment. Losing my son and husband, and meeting so many people who supported Lauren and me through our loss and during our search, opened me up to seeing and feeling more deeply." Kim's mantra is, "love will find a way," and it did.
Kim Cantin enjoyed a twenty-year career in sales and marketing leadership in medical devices working for a Fortune 500 company.  She later created her own successful marketing consulting firm and eventually took on another corporate position as a senior director of marketing for another health care company.
Kim's book, Where Yellow Flowers Bloom is a heartfelt memoir recounting her healing journey in the midst of tragedy that gave rise to unexpected wisdom, affirming that love transcends beyond life.
For more information please visit: www.kimcantin.com
Watch Kim & Mark here: