Drakes Organic Spirits
At Drakes Organic Spirits, we have always wanted to produce the purest and healthiest ingredients.  We realized that required avoiding gluten and genetically modified grain that makes up about 94% of all corn and 96% of the sugar beets produced in the USA. 
We traveled the globe searching for the finest non-GMO, organic ingredients. Our quest led us to organic cane fields in South America that are fed with clear, pure water that flows down from the top of the Andes Mountains into the fertile Cauca Valley. It takes the purest water to produce the purest sugar cane used in Drake's Organic Spirits.  With a spirit of adventure we began to handcraft the first non-grain, gluten-free USDA certified organic vodka and USDA organic rum. Our ultra-premium vodka is distilled 12x and is full of nature's flavors with a smooth, clean taste only cane alcohol can provide.  We hope you enjoy drinking our spirits as much as we have enjoyed our quest to make them.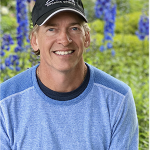 A native of North Dakota, Mark Anderson studied aviation at the University of North Dakota where he achieved flight certifications for private, commercial, instrument, multi-engine, seaplane, and CFI and type rating.  He began his career trading futures at the Minneapolis Grain Exchange with a $5000 credit card advance.  Mark then founded Killer Whale Holdings, which arbitraged physical commodities against derivatives on multiple exchanges.  At one point Killer Whale Holdings handled over 30 % of the United States dairy market.  He subsequently launched Capt Drake LLC, a leading global supplier of non-GMO sugar and citrates.  A serial entrepreneur, Anderson founded Drakes Organic Spirits, the largest capacity organic alcohol company in the United States and first to achieve all five certifications: USDA Organic, Non-GMO Project Verified, Gluten-Free, Vegan and Kosher.  Anderson resides in Minnesota with his family where they actively run Long Lake Animal Rescue, giving large and small animals a second chance.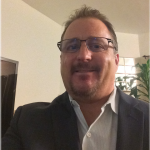 Jason Haye is proud to lead the inaugural Drake's Organic California Sales Team.  During his 29-year adult beverage industry career, Jason has excelled within every facet of the three-tier beverage industry, and has been able to acquire accreditations for CSW, CSS, WSET III advanced and an intro sommelier certification. He has developed long-lasting relationships with retailers, suppliers, and distributors.  Jason is excited to bring his adept skills at sales management, integrating sales with marketing, building new brands, reinvigorating mature brands, educating distributors, motivating buyers to nurture a positive "can do" culture at Drake's Organic Spirits, LLC.
Organics & Natural Health Association
Our successful journey to building a healthy society requires access to quality food, dietary supplements, personal care products, and other goods and services that can transform lives without degrading our natural resources.
Our Vision: A vital and resilient world that honors our resources and our shared future. 
Consumers are speaking with their wallets, purchasing quality goods, services, and food that reflect both their healthcare needs and a desire to protect the Earth.
Responsible businesses and enterprises are rapidly responding to consumer demand, enabling well-informed choices, embracing sustainable practices, adopting business practices that value transparency, traceability and continuous improvement, and building product lines tailored to the unique and varied needs and preferences of their customers.
Our Mission: Unite consumers and corporations and transform business practices in alignment with regenerative systems to support the health of people and planet. 
Through a unique partnership between companies and consumers, the Organic & Natural Health Association (O&N) brings together raw ingredient suppliers, manufacturers, finished product companies, retailers and consumer organizations to promote and advance the health and well-being of people, animals and plants, and the planet. 
O&N is accomplishing its mission – in partnership with our members and in support of their success – by advancing research to redefine how health care is delivered, providing quality education to inform and empower conscious consumer choice, and advocating for meaningful public policy to improve consumer health and support the health and resiliency of the planet.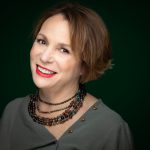 Karen Howard is a visionary and results-focused leader who has spent more than 30 years working with Congress, state legislatures and healthcare organizations to develop innovative healthcare policy and programs. An advocate at heart, she has worked to strategically advance the mission and vision of organizations through effective advocacy and strong collaboration. She has held a variety of executive positions, including serving as professional staff for a Congressional committee, and has policy expertise in the diverse areas of integrative and complementary medicine, managed care, healthcare technology and mental health.
Entrepreneurial by nature, Ms. Howard has successfully built organizational capacity and brought both nonprofit and for-profit organizations success. Prior to joining O&N, she served as president of the National Animal Supplement Council (NASC), where she managed the NASC Quality Seal Program, a voluntary compliance program for manufactures and distributors of pet supplements requiring adherence to the association's GMPs, participation in a national adverse event reporting system, and a bi-annual audit.
Listen to this fun episode of Late Night Health here:
and watch the fun here: