What Did You Say? Check Out This Special Offer For a FREE Hearing Exam!
Causenta: The Most Complete Non-Toxic Alternative Cancer Treatment Clinic in the Nation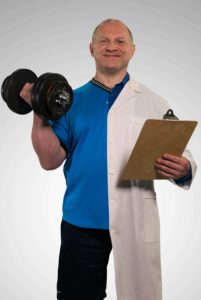 Since 1989, Dr. Tom Incledon has been recognized as one of the world's leading experts in the areas of human health and athletic performance. He is the founder and CEO of Causenta Wellness, a cutting-edge wellness and cancer treatment center in Scottsdale, Arizona. Dr. Tom helps individuals from all walks of life to understand the cause of there health issues and move toward optimal health. His clinic helps patients improve their quality of life, and provides transformational results for those seeking to improve their athletic performance.
He belongs to over 30 different scientific organizations and reviews several peer-reviewed journals. Dr. Tom is one of the most sought-after healthcare providers in the United States.
Dr. Tom Incledon's life goal is stated in his own words, "eradicating disease from the face of the Earth." This pursuit has led him to pioneer some of the most revolutionary cancer treatments in the history of medicine. As an example, measuring every gene in a person AND every gene in their cancer cell AND over 1000 cancer biomarkers, then take that data to determine the best strategy to help that person beat cancer. His strategies help patients overcome cancer quickly, painlessly, and dramatically improve their quality of life—placing Causenta at the forefront of cancer treatment.
Known as "The World's Strongest Sports Scientist," he has achieved recognition based on his own experience with health and fitness. His extensive academic understanding of the human body supports his expertise. Dr. Tom set national records in Strongman Competitions. He is best known for completing 19 reps in the 200 lb Axle Press.
On the supplement and nutrition front, Dr. Incledon is the "go-to" advisor for many of the world's most popular dietary supplement/nutraceutical companies and health magazines. (Including- Men's Health and Muscle & Fitness). More specifically, he excels in creating effective formulations.
Causenta Wellness in Scottsdale, Arizona, www.causenta.com
At Causenta we do things a little differently than anyone else. Actually, we do things a LOT differently than anyone else. There is no one-size-fits-all treatment. Instead of taking what we call the Band-Aid type approach to your health, performance, and fitness, we focus on discovering the ROOT CAUSE. We combine the benefits of allopathic with naturopathic medicine. We look at each person at a molecular and cellular level BEFORE their treatment begins.
Cancer patients undergoing chemotherapy somewhere else are reporting little to no side effects when they're working alongside our oncologist.
We have been able to permanently treat different kinds of neuropathy in as little as one day up to a week.
We have seen patients that haven't been able to walk for years, walking out of our clinic in perfect balance.
Radiation, chemotherapy, and surgery are always the last resort to treating cancer at Causenta.
For more information about Causenta Wellness, visit us at www.causenta.com
Causenta: The Most Complete Non-Toxic Alternative Cancer Treatment Clinic in the Nation
Causenta: The Most Complete Non-Toxic Alternative Cancer Treatment Clinic in the Nation Part 2