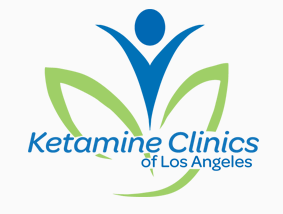 Depression is the leading cause of disability worldwide. Suicide often follows depression when it goes unchecked. Depression is the 10th leading cause of death in the United States. "Recent data suggest that ketamine, given intravenously, might be the most important breakthrough in antidepressant treatment in decades," according to Dr. Thomas Insel, the former Director of the National Institute of Mental Health.
For the past two decades researchers at Yale University, the National Institute of Health, Harvard University, John Hopkins University, Mount Sinai Medical School, Stanford University, among others, have studied ketamine given intravenously for the treatment of major depressive disorder. Their findings have been consistently groundbreaking. In study after study, 70% of subjects suffering from treatment-resistant depression have been relieved of their depression.
Steven L. Mandel, M.D. is founder and president of Ketamine Clinics of Los Angeles, the leading provider of Ketamine Infusion Therapy, and the first and only clinic to be accredited by AAAASF. He has personally administered more than 6,000 infusions since opening Ketamine Clinics of Los Angeles in 2014, and has grown a compassionate team of eight, comprised of administrative support and medical providers. Dr. Mandel took the time to share some of his knowledge and experience with Mark Alyn, so listen in and learn about the treatment that Cleveland Clinic listed as one of the top 10 medical innovations of 2017!
Ketamine Clinics of Los Angeles, the country's leading provider of IV Ketamine Infusion Therapy. Founded by Dr. Steven L. Mandel, a board-certified anesthesiologist with a master's degree in psychology, his clinic specializes in the administration of ketamine to dramatically improve the quality of life of patients battling depression, suicidality, anxiety, other mood disorders, and chronic pain. The clinic is blazing the trail for a quick, safe, and more effective solution for individuals with mental health and chronic pain issues.
Dr. Mandel is a board-certified Anesthesiologist with a master's degree in psychology, who has been practicing medicine for over 35 years. He is an internationally recognized pioneer in the use of IV Ketamine Infusion Therapy for the treatment of depression, suicidality, other mood disorders, and chronic pain conditions. He has been interviewed by numerous TV shows, news outlets, radio stations, and publications such as BuzzFeed, Wired Magazine, Los Angeles Magazine, USA Weekly, VICE, The Doctors, CBS and more.
For information visit: https://www.ketamineclinics.com/