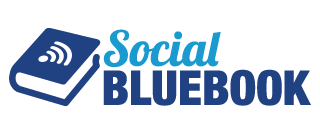 In 2017, the answers have changed. A third of youths want to be like Chad Sahley! According to recent results of a survey that First Choice, a travel company, conducted of 1,000 children aged six to 17, more than a third indicated they wanted to be a YouTuber.
What do they need to know to be healthy and happy in their chosen career?
Chad, currently Co-Founder and CEO of Social Bluebook, one of the early (2007) adopters on YouTube, who launched an original show that quickly became one of the top comedy channels, shared many of the answers on Late Night Health with Mark Alyn.
Chad started his first company out of his garage, Hieroglyphic Productions. Over the next 10 years, he built that company to become one of Disney's largest vendors, producing branded content for shows like Hannah Montana, Wizards of Waverly Place and Take Two with Phineas & Ferb. He also directed many A-list celebrities including Taylor Swift, Miley Cyrus, Ben Stiller, Muhammad Ali and Michael J. Fox. In 2012, Hieroglyphic Productions was acquired by Maker Studios where Chad served as Vice President of Production, helping to build the company before it was sold two years later to Disney for $650 Million.
His new venture, Social Bluebook was the first to introduce patent-pending technology (provisional patents) valuation formulas for YouTube, Twitter, Facebook, Instagram, and blogs, with more on the way. As of June 2017, over 100,000 social media content creators with an aggregate audience reach of over 6 billion people and over 1,275 brands have registered with Social Bluebook and that's growing daily.
For advertisers, influencer marketing can be key to boosting sales and overall marketing results. Whether they are trying to build brand awareness or promote a product, utilizing creators helps to engage a specific target audience drawn in by unique, customized, and engaging content. That's healthy for brands.
Social Bluebook is harnessing the power of this new paradigm, wherein the creators' content, demographic reach, and passion are married to the advertisers' products or services to create a more personal, directed, and relatable marketing message for the consumer.
With the launch of its Marketplace proprietary tools, creators and brands may now directly broker deals. Marketplace includes a host of new features including creator proposals, media kits, and secure payments… to wit, business tools for creators. Advertisers will be able to request a proposal as well as to create one campaign and send it to multiple micro influencers at the same time, thereby saving both time and money.
URL is http://home.socialbluebook.com. The Social Bluebook equity crowdfunding opportunity can be accessed at https://www.startengine.com/startup/socialbluebook.