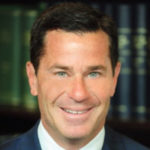 Americans 40 and over are increasingly active.  In fact, one-third of gym members are Gen X-ers (ages 39-54) and the average age of amateur Iron Man competitors is 43, while the average age of competitors in the NY marathon is now 41.2.   Over 40, people can begin to lose up to 8 percent of muscle mass every decade and aging cause fitness challenges that keep us from building muscle and performing at our peak.
Dr Brian Cole has researched the aging body for many years, and on December 5 he will discuss what people can do to combat the aging process by maintaining proper nutrition necessary to maintain an active lifestyle.  In addition to well-balanced diet, Dr. Cole will explain why he is teaming with Optimum Fit 40 to address an important yet unfilled need for sports nutrition products for older athletes.  You'll learn about some carefully sourced products have been developed to match the changes of our body physiology over time.
Brian Cole, MD. MBA. is an orthopedic sports medicine surgeon at Midwest Orthopaedics at Rush University Medical Center, a Professor of Orthopaedics, Anatomy and Cell Biology at Rush and Managing Partner of Midwest Orthopaedics. He is the Chairman of Surgery at Rush Oak Park Hospital. His professional career outside of academia includes serving as team physician for the Chicago Bulls, co-team physician for the Chicago White Sox, and a team physician for the Chicago Fire, Chicago Dogs, and DePaul University. He has served as co-host for 8 years on the talk-show Sports Medicine Weekly The Score radio, formally on ESPN Radio. Dr. Cole visits with Late Night Health's Mark Alyn.