Look Good Feel Better Foundation of the Personal Care Products Council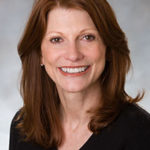 Look Good Feel Better is a non-medical, brand-neutral public service program that teaches beauty techniques to people with cancer to help them manage the appearance-related side effects of cancer treatment. The program includes lessons on skin and nail care, cosmetics, wigs and turbans, accessories and styling, helping people with cancer to find some normalcy in a life that is by no means normal.
Thousands of volunteer beauty professionals support Look Good Feel Better. All are trained and certified by the Look Good Feel Better Foundation and the Professional Beauty Association at local, statewide, and national workshops. Other volunteer health care professionals and individuals also give their time to the program.
The program is open to all women with cancer who are undergoing chemotherapy, radiation, or other forms of treatment.
Louanne Roark is the executive director of the Look Good Feel Better Foundation of the Personal Care Products Council. The Foundation's Look Good Feel Better® program is a free, public service program that helps women with cancer learn to cope with the appearance side-effects of treatment and regain a sense of confidence and normalcy.
Ms. Roark is responsible for all aspects of the program's strategy and operations. This includes establishing strategic direction and priorities, brand identity, program marketing, communications and external relations; strategic partnerships; program funding and revenue development; and management of the 30-year collaboration with the Professional Beauty Association.  She also manages LGFB global collaboration and expansion strategy, overseeing a 27-country global network of licensed LGFB affiliates, and chairing the LGFB International Steering Committee.
Ms. Roark has more than 30 years of executive leadership, strategic communications, marketing, women's health, and managerial experience with trade associations, corporate consulting, and private sector organizations.
In 2005, she joined the Personal Care Products Council Foundation from the Washington, DC office of Ketchum Communications.  There she served as senior vice president/group manager in Ketchum's global health care practice, overseeing the agency's multi-million dollar women's health business, and working with well-known clients/brands including, among others, Premarin, Alesse, Effexor, Benefix, Aetna, American Society of Clinical Oncology, The Endocrine Society, Nurse Practitioners in Women's Health, and The National Consumers League.
She first joined the Personal Care Products Council Foundation in 1990, fulfilling the roles of program manager, associate director, and director, and helping to establish and significantly expand the Look Good Feel Better program nationally and globally following its launch in 1989.
Ms. Roark received her Bachelor of Science degree in journalism and communications from the University of Florida.  She is a member of the Industry Advisory Board for the Fashion Institute of Technology (FIT) Cosmetics and Fragrance Marketing and Management Master's Degree program; a member of the Board of Directors for the non-profit organization EBeauty Community; and a member the American Society of Association Executives and Cosmetic Executive Women. Ms. Roark talks with Mark Alyn about why women should feel pretty during cancer treatment.
For information about the foundation, visit:
Listen here: