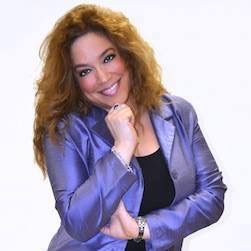 As of May 2020, Maryann Castello has been appointed to the Association of Professional Ballplayers of America as the Assistant to the President and the Director of Health & Wellness Services, Member of the Advisory Board, and an APBPA Ambassador where she brings her expertise and compassion through her multi-disciplinary approach to the healing arts providing comprehensive results and helping others achieve their highest potential.
Maryann is a Board-Certified Holistic Health Practitioner and a NJ Licensed Massage Therapist. She is a healing force. She specializes in clinical nutrition and various forms of massage: Medical, Swedish, Shiatsu, Reflexology, and Chair Massage. As a Reiki Master Teacher and Practitioner, she also incorporates Jin Shin Jyutsu and Chair Energy Work. She believes in educating others and teaches clinical aromatherapy and detoxification classes at the Academy of Natural Health Sciences. She serves on advisory boards for public schools Departments of Special Services and is an ordained minister practitioner.
Maryann is a graduate of the Academy of Natural Health Sciences and various other institutions. She is the CEO and Founder of Neos Zoe LLC, "New Life Through Balanced Living." She is a TV and Radio personality who has been featured on Spotlight Television, Neos Zoe – New Life with Co-Host, Frank MacKay, currently hosts her own radio shows, "Bare♥All" and "Health & Wellness", as an expert in various holistic modalities and hosts her own TV show "Bare♥All with Maryann Castello", a New Interview, Lifestyle and Healthy Living Television Show…Where She Gets to the Heart of The Matter. She is an Award-Winning, Best-Selling Author, in the Best-Seller Book, "Road To Success, Volume 2", along with Jack Canfield, the co-author of the "Chicken Soup for the Soul" series.  She won an Editor's Choice Award for her outstanding contribution to the book, "Road To Success, Volume 2."
Maryann is a professional singer who has worked with Grammy Award Winning Producer and Arranger, Tony Camillo and Singer/Songwriter, Guitarist, Producer and Arranger, Ryche Chlanda. She has a Meditation DVD and CD "Extreme Chakra Cleansing for A Super-Charged Life" and her radio shows and tv shows can be found on iTunes, Sound Cloud, Blog Talk Radio, Facebook and YouTube.
After dealing with a diagnosis and a surgery that literally stopped her singing career for years, she was devastated. After years of healing from her diagnosis, regaining her life back she remained determined to pursue singing. Due to hard work, persistence, and building relationships, she is now the current background vocalist and manages merchandise amongst other responsibilities for NEKTAR: The Legendary Rock Band and is currently touring with the band for their 50th Anniversary World Tour for which she is eternally grateful for the opportunity.
It is Maryann's desire and mission to help each individual to achieve complete homeostasis by educating them through her teachings of various holistic practices to empower themselves through their healing journey on the physical, emotional, mental and spiritual levels. She is committed to her own personal growth and continuing education to keep her on the frontier of innovative holistic solutions for achieving optimal health, harmonious living and lifestyle choices.
Learn about Maryann Castello here: NeosZoe.com or BareAll.tv
Listen to Maryann and Mark here: