Restoring Heart Health By Targeting Hidden Stress
by Douglas Mulhall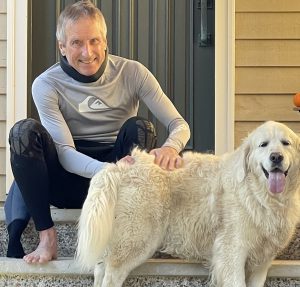 Could we live better if the damage from hidden stress that starts at birth was reversed? The evidence is proving yes, beyond what standard care has been able to achieve.
New therapies are being combined with standard medicine to target the hidden effects of stress, resulting in success for thousands of heart patients. as described in the #1 Bestselller in five Amazon categories; Discovering the Nature of Longevity, and its Companion The Story of NanobacTX: How a medical maverick improved cardiovascular health.
With a Foreword by one of America's leading cardiologists, Discovering the Nature of Longevity describes how these aren't cures, but are improving lives by reversing the damage. The stories are told in plain language, supported by more than 700 scientific citations.
Here are 14 things you'll learn about the breakthroughs and the problems they're solving:
What regular standards of care aren't designed to target
How hidden stress attacks the heart and arteries starting from birth.
How that stress turns the body against itself by triggering chronic inflammation.
How the elastic fiber that makes us flexible starts falling apart around age 30.
Innovative solutions
How a specific combination of vitamins and food supplements has positive epigenetic effects.
How amputations due to Peripheral Artery Disease (PAD) are being prevented.
How heart patients with diabetes are having their risk of early death cut by almost half.
How the science of Epigenetics is triggering the body to heal itself.
Who are the Australian and Cuban doctors who saved millions of lives by thinking outside the box.
Who is making key discoveries at Columbia, Harvard, Cambridge, Clemson, and other universities.
How designers of healthy buildings are reducing heart disease risks for all of us.
Overcoming barriers
Which hidden costs patients incur for 'standard-of-care' and how those costs are being avoided.
Why most big health care companies lack incentives to use these cost-saving innovations.
Who is investing in solutions to overcome those barriers.
Why many people haven't heard about these successes, and what's being done to change that.
To learn more, visit www.calcify.com . To buy, visit Amazon  https://a.co/d/h5kikh2.
Douglas visits with Mark Alyn on this edition of Late Night Health.
Listen to Douglas and Mark here: