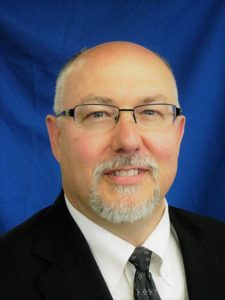 "Keep It Clean" will be the theme of RIBUS Inc.'s annual SupplySide West
event in Las Vegas from 8:30 -10 a.m. on Fri., Nov. 9, at Border Grill in Mandalay Bay. The functional ingredient manufacturing company plans to unveil its latest ingredient Nu-BIND and officially launch the highly anticipated Clean Label Alliance, which is comprised of dedicated industry leaders with the knowledge to support producers of clean label supplements. In addition to RIBUS, Clean Label Alliance members include BIOGRUND, Bosch Packaging Technology, Lonza Inc., and Natoli Engineering Co.
"Clean Label Alliance really came together out of the increasing demand from consumers for cleaner labels on dietary supplements," said Steve Peirce, president of RIBUS. "We took inventory of the most knowledgeable leaders within the dietary supplement industry and joined forces to collectively serve producers seeking to develop or transition to clean label by providing support and problem-solving solutions.
The purpose of the Clean Label Alliance is to offer assistance and guidance to dietary supplement companies by providing top-of-the-line resources and solutions to efficiently produce clean label supplements."
The "Keep it Clean" event may seem like an oxymoron in a city like Las Vegas, but Peirce says it's those exact challenges that illustrate the need for the Clean Label Alliance.
"Companies want to do the right thing and make clean products, the challenge is they need assistance because it's never been done this way before," says Peirce. "Vegas can be very much the same way. You want to keep it clean in Vegas, but it's just challenging, because that's not usually how it's done in Vegas!
Our launch event will break the mold at SupplySide West and show attendees you can still have fun when you keep it clean, and with the Clean Label Alliance, you can still profit while keeping your product label clean."
Peirce says that many operators they speak to know how to make supplements the traditional way, but sometimes have challenges making the transition to clean label. That's where the Clean Label Alliance can help as it eliminates the guesswork for developing and transitioning to clean label supplements. Confidential clean label consultations and recommendations are free to contract or branded manufactures by submitting
project requests through www.CleanLabelAlliance.com. After submitting, they will also have access to premium resources and solutions from clean label industry specialists and prompt technical support to producers who have clean label production challenges or questions.
The "Keep It Clean" event will feature a clean comedy routine by comedian, singer, writer and producer, LaKendra Tookes, a "Saturday Night Live" ("SNL") alumni comedy writer.
info@cleanlabelalliance.com.
To get connected to the most reliable equipment, ingredient and capsule
suppliers who have the know-how for producing clean label supplements, submit your project at: www.CleanLabelAlliance.com.
Clean Label Alliance
Clean Label Alliance Part 2