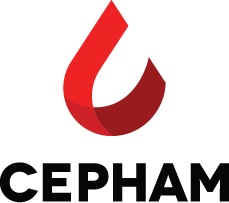 There are several ways AI is used today including: identifying previously unknown nutrients in food and their impact on human health; personalizing food recommendations, based on diet, nutritional needs and genetic data; analyzing cultural diets while helping tailor nutrition goals for different population groups; and improving food security and reducing waste throughout the supply chain.
Ancient traditional medicine systems of India, China, Europe and South America are available as digitized texts. AI can be used to unearth data on useful natural medicine, functional foods and nutrition practices. Demand for plant-based foods is developing rapidly. AI can help discover ideal compositions and combinations for a variety of nutrition needs.
The majority of the research on natural products is funded by governments throughout the world. This data belongs to the public domain. AI can be utilized to look for safety data, clinical evidence and sustainable practices of natural products for human health and wellbeing.
AI can help to break the silos in which the nutrition industry works. The anonymized data can be analyzed for effectiveness of nutritional ingredients across the value chain. AI can help develop ingredient efficacy models to maximize consumer health outcomes.
Anand Swaroop, Ph.D., is a biochemist, president of the evidence-based nutritional ingredient supplier Cepham and co-founder of Nutrify Today. He earned a Master of Science degree in biochemistry and a doctorate in chemistry from the University of Allahabad, one of India's most esteemed universities. After a decade in the pharmaceutical industry, he left a lucrative career to devote his expertise to bringing traditional Ayurvedic ingredients from India to the United States. For the next 20 years he developed innovative ingredients for the natural product industry through Cepham. Swaroop's diverse experience in research, quality assurance, product development, manufacturing and marketing has given him a unique and multidisciplinary perspective on the industry. Today, he shares his insights and knowledge with entrepreneurs and scientists through Nutrify Today with the vision that healthy people can produce healthy societies.
Cepham was founded in 1978 as part of India's science and technology boom. Its early focus was on sharing the healing powers of Ayurvedic ingredients for health and wellness worldwide. Identifying new and active ingredients in Ayurvedic plants continues to be the focus of the company's pioneering work with headquarters in Somerset, New Jersey, and manufacturing bases in India, China and Africa. As an innovator in using blockchain technology, by being one of the first in the natural products industry to partner with TagOne®, Cepham received the 2020 NBJ Award for Supply Chain Transparency. Cepham is a vertically integrated ingredient company, handling everything from research to clinical studies, to manufacturing to distribution for herbal extracts, branded ingredients and phytochemicals with the goal to shorten the supply chain and make dietary supplements affordable.
In 2020, Swaroop co-founded Nutrify Today, a one-stop business development platform for the natural products industry that helps facilitate and launch innovative, evidence-based nutraceutical business ideas worldwide.
In addition to being an entrepreneur and leader in the pharmaceutical and nutraceutical industries, Swaroop was selected as a Fellow of the American College of Nutrition in 2016. He is a highly sought-after speaker at national and international scientific and business conferences and has written many textbooks on biochemistry, supply chain management, and functional foods and ingredients and is the author of multiple peer-reviewed publications. Swaroop currently serves as a member of the task force constituted by the Government of India to recommend the development of Ayurvedic medicine for India's nutraceutical sector and for other countries worldwide. Learn more at cepham.com/
Watch Dr. Swaroop and Mark here: