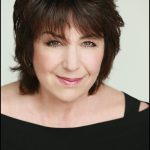 With her extraordinary evolution from Environmental Health Specialist to impacting hundreds of thousands of lives as a pioneer of "psychic radio," Dr. Linda Salvin's multi-faceted life and career is proof that sometimes God and the Universe have larger plans and higher purposes for us than we can originally envision. After 12 years of running from the unique gifts first bestowed upon her as the survivor of a plane crash and several other soul-changing, near-death experiences, she embraced her sacred responsibility as a healer.
Though her mega-successful career on the airwaves has earned her renown at various times as "America's #1 radio psychic," Dr. Linda is also a private practitioner whose guidance has helped everyone from politicians and professors to university deans and prominent celebrities. Since the late '90s, she has been a thriving entrepreneur drawing on her expertise in the ancient art of candle magic to change countless lives via her company Wicks of Wisdom. Her creative pursuits, including years of gigging as a singer/songwriter and two record deals, are boundless. Since earning her Ph.D. in Metaphysics from the American Institute of Holistic Theology, she has artfully fused her medical background and spiritual gifts/expertise as a metaphysical clinician, helping people with a unique approach that draws equally on science and spirit.
Building on her popularity in the early 90's as one of the top-rated, 900-line psychics on the Psychic Friends Network (whose infomercials were hosted by legendary singer Dionne Warwick), Dr. Linda was selected out of 364 psychics in 1994 to be the "nighttime psychic," on L.A.'s then-adult contemporary station KBIG 104.3 FM, appearing twice an hour for five hours. Her immediate success with listeners led to an opportunity to host and produce her own show on KIEV 870 AM, after which she started syndicating with CRNDigital Talk in over 350 markets. By 2004, her national show was syndicated to another network of radio stations.
She later launched "The Inner You with Dr. Linda Salvin," on 97.1 KLSX Los Angeles for five years, then moved for a time to KABC 970 AM. After several years away from the airwaves attending to her private practice, entrepreneurial activities and personal business, she returned to radio in early 2019 on KHTS in Santa Clarita, CA with an hour show dedicated to her work as a psychic, spiritual adviser and practitioner of the FDA approved fat reduction technology called Strawberry Laser Lipo. Drawing on her own body image issues growing up in Los Angeles, Dr. Linda believes that the non-invasive, 20-30 minute procedure – where a laser applied to the skin and directly attacks fat cells – is the perfect way to lose inches in problem areas.
Dr. Linda's influence on radio has created demand for countless TV appearances over the years. She has brought her expertise, authoritative voice and healing vibes to "John & Leeza," "Hard Copy," CNN-fn, "The Conspiracy Zone with Kevin Nealon,": "Nine on the Town," various news segments and more. More recently, she was featured with Awesomeness TV for a YouTube show which coincided with Sony's press junket for the 2017 release of the remake of the film "Flatliners." In 2018, she appeared on CBS's syndicated "Face the Truth," hosted by Vivica A. Fox.
Since the late 90s, Linda has been a successful spiritual entrepreneur with an array of unique life-changing products she created called Wicks of Wisdom. Trained in candle magic by a Santeria priest and incorporating elements of Kabbalah, Linda launched her company in 1999 so that people from all walks of life could benefit from this ancient practice and find clarity, purpose and healing in their lives. Removing any stigma of the occult, Wicks of Wisdom serve as a prescription for one's soul. Each set includes three candles, two ounces of essential oil, herbs and powders to create the desired result from the user's ritual. It has all the ingredients needed for enhancing finances, luck, love, health and wellness, harmony and legal issues. A truly global phenomenon, Linda's vision has manifested in happier, more fulfilling lives for thousands of users. In the mid-2000s, she created an informercial for the product line hosted by Kris Jenner. The clip currently has over 336,000 views on YouTube.
Dr. Linda was not born with the psychic gifts that have been her trademark, legend and inspiration to hundreds of thousands. In fact, she often jokes that had she not lived through all of her transformations, she wouldn't believe her story, either. Dr. Linda began her life immersed in the medical sciences, earning her Bachelor's in Health Education from San Francisco State University and a Master's in Public Health with a focus on Epidemiology and Environmental Health from the University of Michigan. Prior to the series of accidents that changed the course of her life and spiritual progression, she served as an Industrial Hygienist for General Dynamics, creating and implementing a new industrial health program for 7100 employees at the Pomona aerospace facility.
Not long after Dr. Linda started her next job as an Environmental Health Specialist for an insurance company, she was aboard a commercial airliner that crashed at John Wayne Airport in Orange County, CA in 1981. She'd had a premonition of the exact spot the plane would crack, and for months after her near-death experience (which included a loud commanding voice), she felt a surreal separation from her body. This is Dr. Linda's "origin story," the beginning of her psychic and spiritual transformation. The Universe used multiple roadblocks and traumatic accidents to get her on the path she was meant to follow – starting with being struck by a fire truck, and a few years later, an auto accident which brought her to the White Light and a choice to continue to ascend or to live and shift gears on earth. She sees these as her initiations to work in the spiritual world.
During her healing time after a major surgery in 1991, Dr. Linda discovered her healing abilities in dramatic fashion, applying the intense energy in her hands to the body of a woman with multiple personality disorder. When the woman reported that she had been completely healed, Dr. Linda began realizing her higher purpose. While on the rise as a radio personality a few years later, she had another surgery to remove 100 tumors from her hips and thighs, which she believed to be physical manifestations of the dark energy she had pulled out of those she had healed. With each of these experiences, Dr. Linda's spiritual connection, psychic skill, healing gifts and transmediumship abilities began to take root and blossom as a means to assist people in need in countless transformational ways.
"The Department of Health, Education and Welfare defines health as not simply the absence of disease but physical, mental, emotional and spiritual well-being," says Dr. Linda. "Through all of my many endeavors, I find ways to focus on all of those elements, bringing the science and spiritual aspects of my life into situations where I can not only be a healer but promote health-conscious lifestyles and preventive medicine. Having been on the radio for years, it was easy for many to simply see me as a psychic, but my medical background plays a great role in all the work I do.
"I'm not a doctor but I understand the body, mind, emotions and soul, and the unique ways these integrate into a person's life," she adds. "In metaphysical diagnostics, I can quickly analyze someone's issue or ailment, diagnose the situation and suggest the solution to heal from their pain and discomfort while providing spiritual peace and acceptance. I often teach people that understanding God is as simple as understanding the way a butterfly moves through the world. Using that metaphor, I have taught people to stop being fearful and simply become comfortable in their own skin. It was only when I stopped trying to control my life and surrender to God and trust the Universe that everything changed. Since then, everything I do is grounded in helping others find healing and peace."
Learn more about Linda on her website www.lindasalvin.com.
Listen to Linda and Mark here